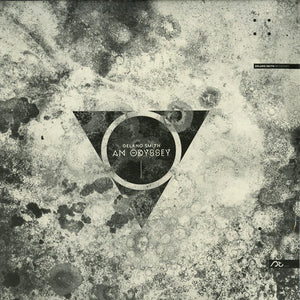 Delano Smith ‎– An Odyssey
Regular price
$48.00
$0.00
Unit price
per

Label: Sushitech Records ‎– SUSH17
Format: 3 × Vinyl, 12", 33 ⅓ RPM, Album, Repress
Country: Germany
Released: 2015
Genre: Electronic
Style: Techno, Deep House, Dub Techno
Condition: New - Mint
Making his name as one of the original Detroit techno DJ/producers - Delano Smith - has been relentless in crafting timeless house and techno music for over 3 decades. From spinning soul and disco gigs at block parties in Detroit, to numerous gigs at the world renowned Panorama Bar or playing Funktaxi in Tokyo, he has been teaching the world what the Detroit sound is all about. 
It was in the early 00's that Delano started his hand at productions. Soon after he connected with Yossi Amoyal of Sushitech Records, to then release the Odyssey LP, which led to a series of releases which would change house and techno music forever.
Clean, funky, smooth bass lines groove and shuffle in the various minimalist dub sound formations which line the 11 track album. 3x Vinyl LP has stood the test of time, after being originally released in 2012. This Repress was certainly worth the wait!
Tracklist
A1

Survival

A2

What I Do

B1

Feel This (Odyssey Version)

C1

Trust In Something

C2

Midnight Hours

D1

No Turning Back

D2

I Wonder

E1

Odyssey

E2

Inspiration

F1

Invitation Only

F2

Togetherness
---
Share this Product
---